Stylish and Functional Nightstands for Patients
Stance Healthcare has continued to innovate furniture solutions with the extension to our renowned Gibraltar line of patient room furniture. With two new nightstands and a double platform bed, the enhanced Gibraltar collection offers a comprehensive solution for creating comfortable and healing environments. Discover how these new additions can benefit patients and healthcare providers.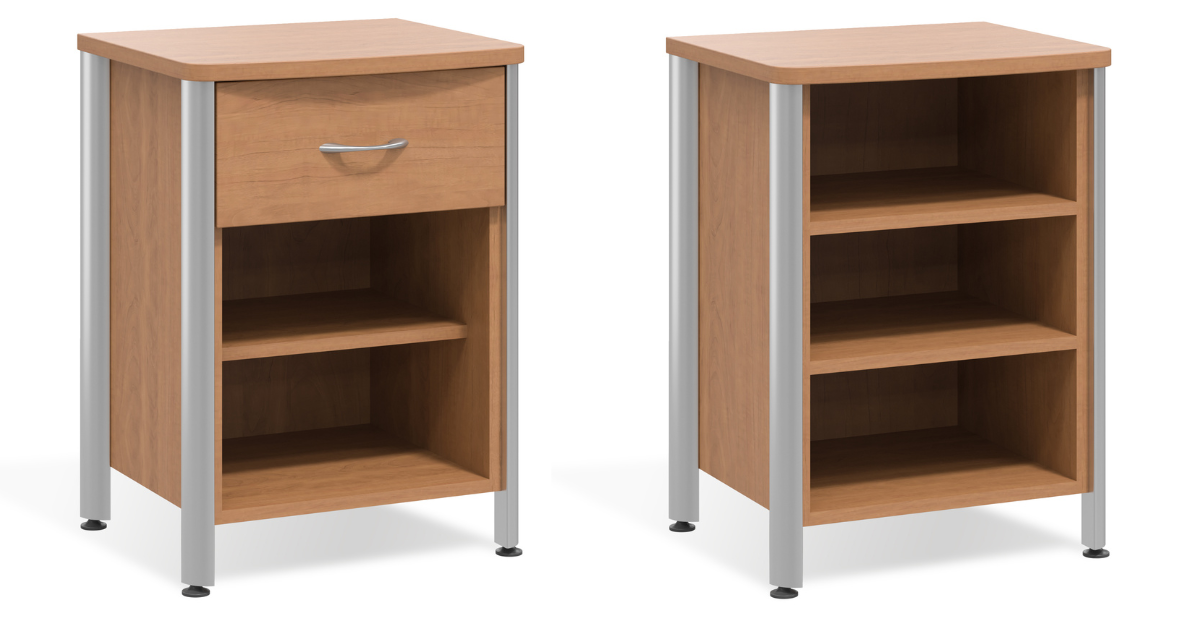 Nightstands for Convenient Storage and Accessibility:
The new Gibraltar line extension introduces two stylish and functional nightstands. The nightstands are designed to provide convenient storage and easy accessibility for patients' personal belongings and essential items. With their sleek and modern design, they seamlessly blend into any healthcare environment while offering ample storage space.

Introducing the Double Platform Bed:
The highly anticipated Double Platform Bed is a versatile addition to our Gibraltar line. Designed with patient comfort and caregiver convenience in mind, this bed offers a spacious sleeping surface and numerous features that enhance patient care. The Double Platform Bed's double-wall construction ensures enhanced durability and has coordinating rounded aluminum corners. With its durable construction and contemporary design, the Double Platform Bed is the perfect choice for healthcare facilities aiming to provide patients with the highest level of comfort.

Accompanying Mattresses for Enhanced Comfort:
To complement the Double Platform Bed, we've also introduced mattresses designed to fit this bed. The Mattress Model provides optimal support and comfort, ensuring a restful sleep experience for patients. With its thoughtful design and high-quality materials, this mattress promotes pressure relief and includes cooling technology, and inverted welded seams, helping to improve patient well-being.
The extension to the Gibraltar line reflects Stance Healthcare's commitment to delivering patient-centered furniture solutions that prioritize comfort, functionality, and aesthetics. With new nightstands and the Double Platform Bed, healthcare facilities can create healing environments that promote relaxation, convenience, and enhanced patient care. These new additions' stylish design and functional features ensure that patients and healthcare providers benefit from their use. Discover the possibilities with the expanded Gibraltar collection and give your patients the comfort they deserve.