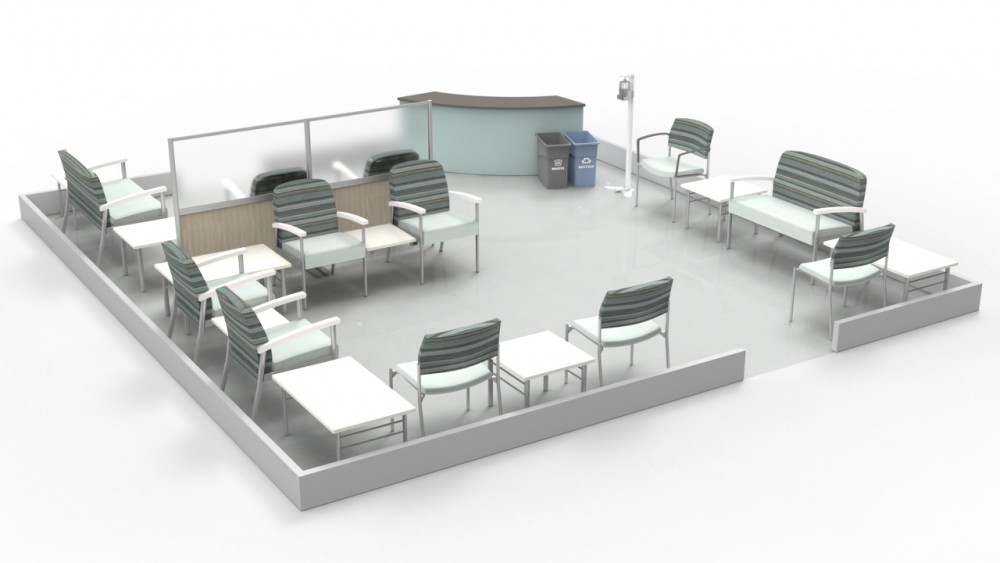 It has been over five months since the first COVID-19 positive test was confirmed in North America. Since then, healthcare professionals, disease specialists/scientists, and elected officials have scrambled to control the disease, grinding 'normal life' to a halt as a widespread precaution – even as the novel Coronavirus consistently presents more questions than directives on how to circumvent its transmission.
Decreased medical admission rates attributed to COVID-19-related fears have already significantly impeded healthcare delivery overall. Put simply: Many are staying home when experiencing non-COVID-related symptoms that would, in normal times, prompt a doctor's visit. In May, one estimate showed ER visits in the U.S. were estimated to be down 40-50% nationwide, as other data shows a similarly sharp and alarming drop in admissions for even the most severe health problems, including stroke and heart attack. These statistics are dangerous and unsustainable. As we continue to navigate Coronavirus-related unknowns in the months – or years – ahead, an urgent question persists for healthcare providers: How can we offer the peace of mind needed to admit normal rates of patients again?
The answers will be complicated and require attention to both the virus data as well as the state of healthcare settings as we know them. I believe waiting rooms are a good place to start.
Waiting areas that adhere to physical distancing guidelines and offer enhanced cleaning capabilities must be achieved both now and in the future, as this crisis has inevitably influenced healthcare design considerations for the foreseeable future. Healthcare furniture manufacturers, including my company, Stance Healthcare, have an opportunity to lead in the effort to create such environments today.
Before COVID, waiting areas typically offered limited, frequently wood seating options, including rows of seating or ganged seating with shared arms, as well as toys and magazines for communal use. Post-COVID waiting rooms will include:
·       Furniture arranged for privacy and minimized contact – Think: Increased space between patients and furniture to ensure social distancing (for example, a center table in between seats instead of a three-seat option) and seating options to offer patients choice (for example, family areas where mom and child can sit together, and the inclusion of some armless chairs to reduce touch points.
·       Increased use of high-performing, cleanable materials on all furniture in the room, including: Seating with metal frames and polyurethane arm caps, or solid surface arms caps which inhibit viruses and are easy to clean; seating with healthcare-grade fabric and tables with cleanable, preferably solid surface, tops to inhibit viruses
·       Furniture options that encourage privacy between patient groups – This could include mobile partitions or the use of high back chairs as a means of a barrier between people when seated back to back
·       Removal of communal objects to minimize microbial transfer, including toys and magazines, in favor of supplying sanitation and cleaning supplies like tissues, alcohol-based hand rub, and waste/recycling receptacles
If the last few months have taught us anything, it's that the healthcare industry is resilient and nimble. With the right furniture partners and a COVID-compliant space design strategy, healthcare facilities can put patients' minds at ease today with a welcoming waiting room that reminds them they're safe and cared for, even in a global pandemic.
– Carl Kennedy