In an industry plagued by supply chain delays and operational interruptions, Stance Healthcare's Stratford, ON furniture manufacturing center has a formula for smooth sailing. We spoke with Shane Castle, Stance's Director of Supply Chain Management, about what makes the Stratford factory's 10-person team so special — and how they work together to deliver our premium quality products on time.
While navigating COVID-related supply issues, Stance acquired the Stratford facility in February 2021 to help support the company's primary manufacturing operations in Kitchener, ON. At the time, the location was solely equipped for producing casegoods; today, Stance's small-but-mighty Stratford team of 10 has evolved the location's capabilities to cover virtually every aspect of manufacturing Stance's expansive product pipeline. From the award-winning Resilia drum table, to customer favorites Kindred, Gibraltar, and Liberty lines — it's all made here and delivered quickly, with our casegoods arriving in an impressive average of 6 weeks' turnaround time.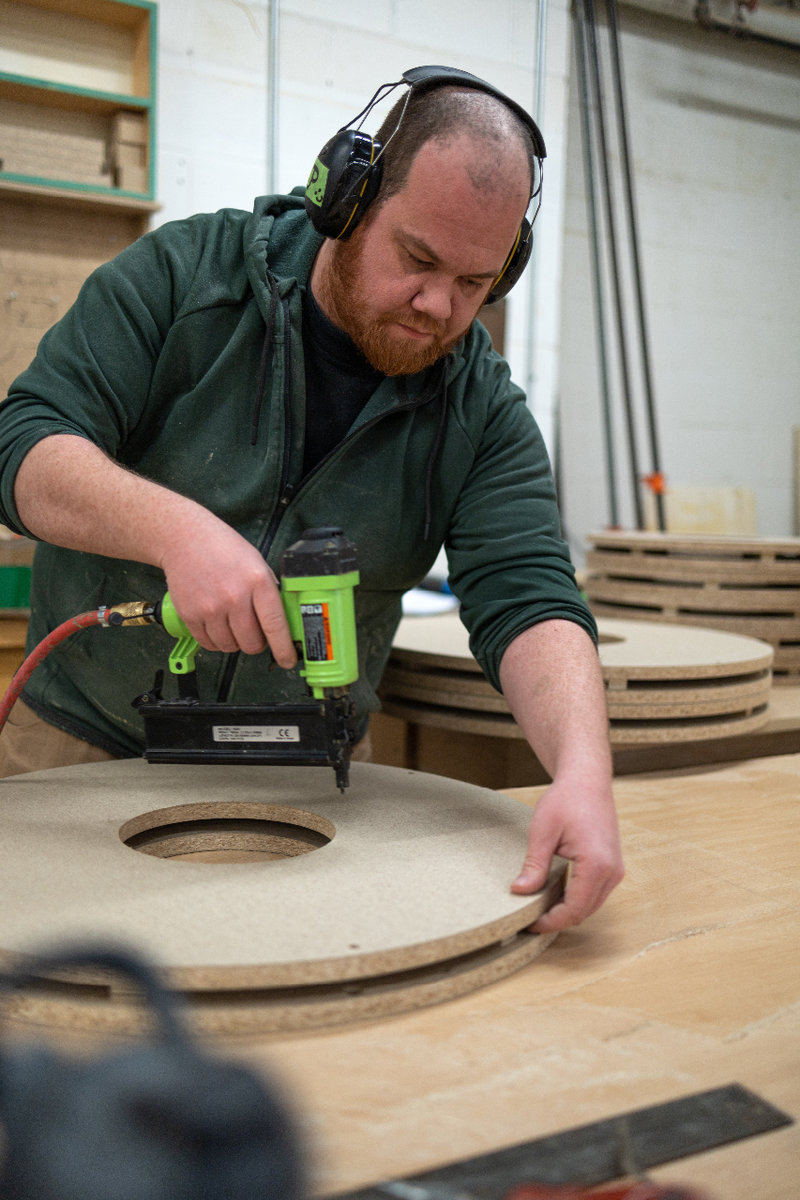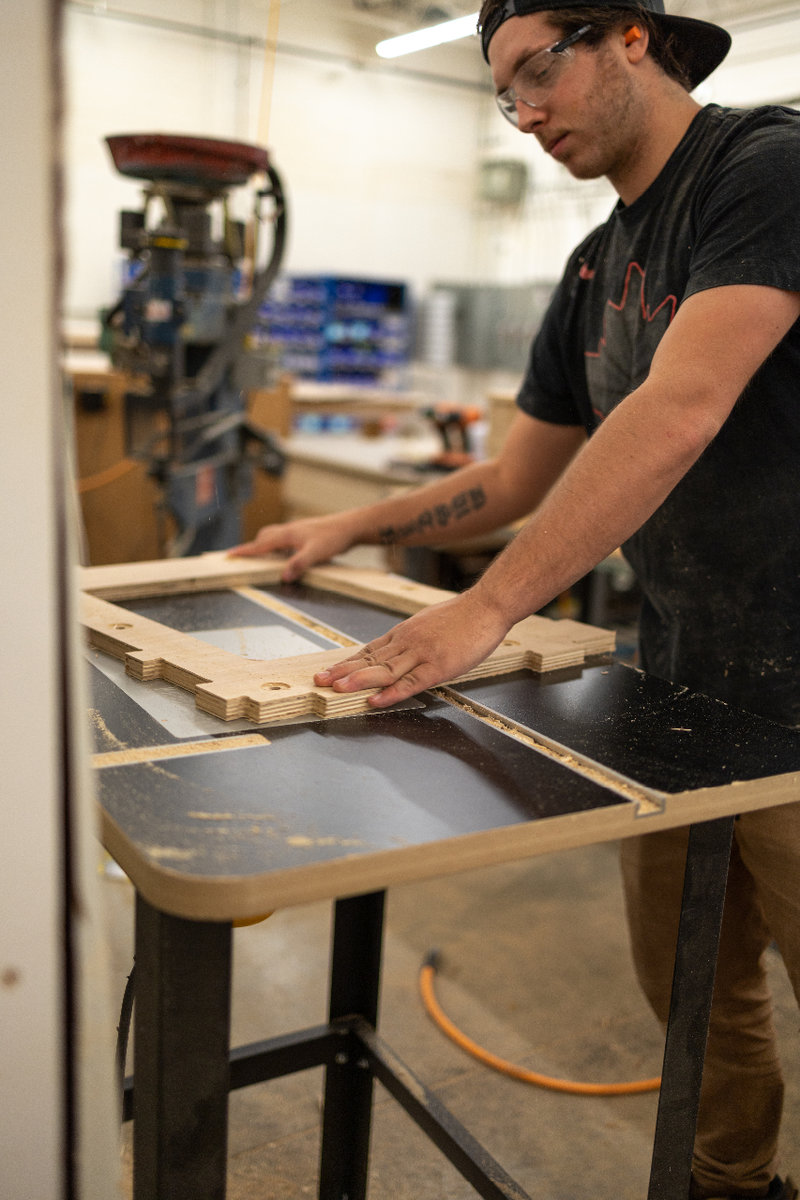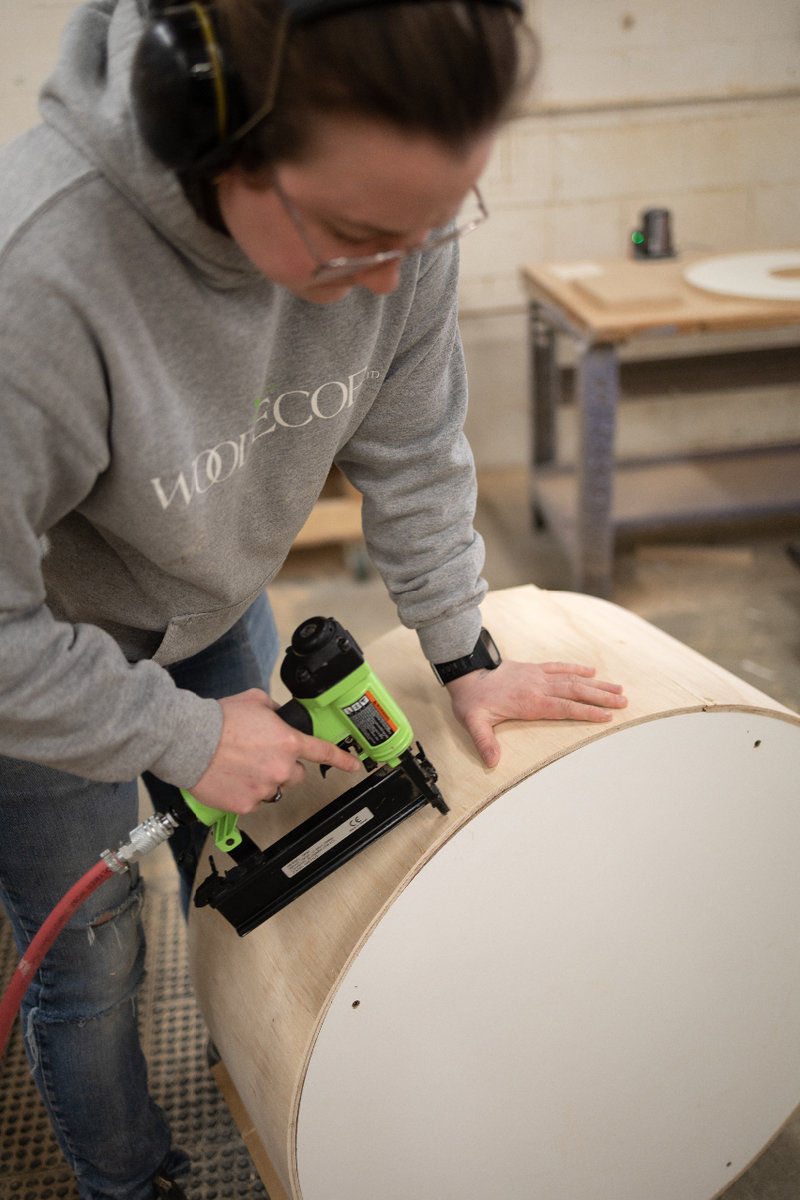 "We're nimble because our entire team is cross-trained, so everything we do really is a true team effort," said Castle. He noted that the team has "perfected" wrapping the Resilia table and has worked to clean up and greatly improve the facility itself through new lighting and all-around better operational efficiency. 
The team's ability to scale and perform quickly is the result of both the talent of the highly-skilled staff and the environment they initially started out working in: peak COVID, with all of its workforce and supply chain issues. At a time when healthcare facilities were at capacity, Stratford answered calls to quickly produce and deliver Stance's products, including bedside tables and beds, for pop-up facilities designed to accommodate more sick patients. 
The experience of performing during COVID well prepared the healthcare furniture team at Stratford to continue thriving amid supply chain issues today. Castle credits the team's success to their focus on true collaboration and teamwork, communication, and a fierce commitment to quality. 
"Our competitors right now are generally delivering product in around 12 weeks' time — but we're able to stay nimble and deliver [our casegoods] in nearly half that time."
When they're not working together to bring award-winning products to market, the Stratford team dedicates time to giving back to its tight-knit community. Since their inception in 2021, the group has proudly supported Rotary Hospice Stratford Perth and Make-a-Wish Canada through sponsorships that support palliative-care patients and their loved ones, and grant "wishes" to terminally ill children, respectively.
"This is such a great team, Castle said. Everyone works together — and the advantage of our lean team is that we are all cross-trained and most importantly, willing to help each other. We are truly a small team that's doing big things."
With such a successful track record, the Stratford healthcare furniture team and Stance leadership are exploring ways to continue expanding the operation through more investment and growth. Stay tuned to the Stance blog for future news and insights about the Stratford team, and many ways it supports our company's commitment to Improving Lives by Design.