Providing More Comfort Through Better Design
Stance Healthcare's Verity Collection is a versatile family of products that brings comfort and warmth to any healthcare space. The Verity recliner and sleepers offer visitors and caretakers a place for respite when they need it most. Now, Stance has expanded the Verity line to include a new, wider hospital sleeper  — increasing the functionality and flexibility of the clean, stylish collection. 

A custom request from a healthcare system inspired Stance to first develop the wider version of the Verity Sleeper – and now, this more comfortable and versatile product is a standard offering. Today's healthcare systems are increasingly looking for wider sleepers to better accommodate end users, so Stance designed a hospital sofa bed with more room for rest — and made it part of its standard offerings. While the wider sleeper provides a place for visitors to wait in comfort during long stays, its function goes far beyond that. The extra width and stylish design also provide a welcoming place for caregivers to rest during their long shifts — positively impacting the whole healthcare experience.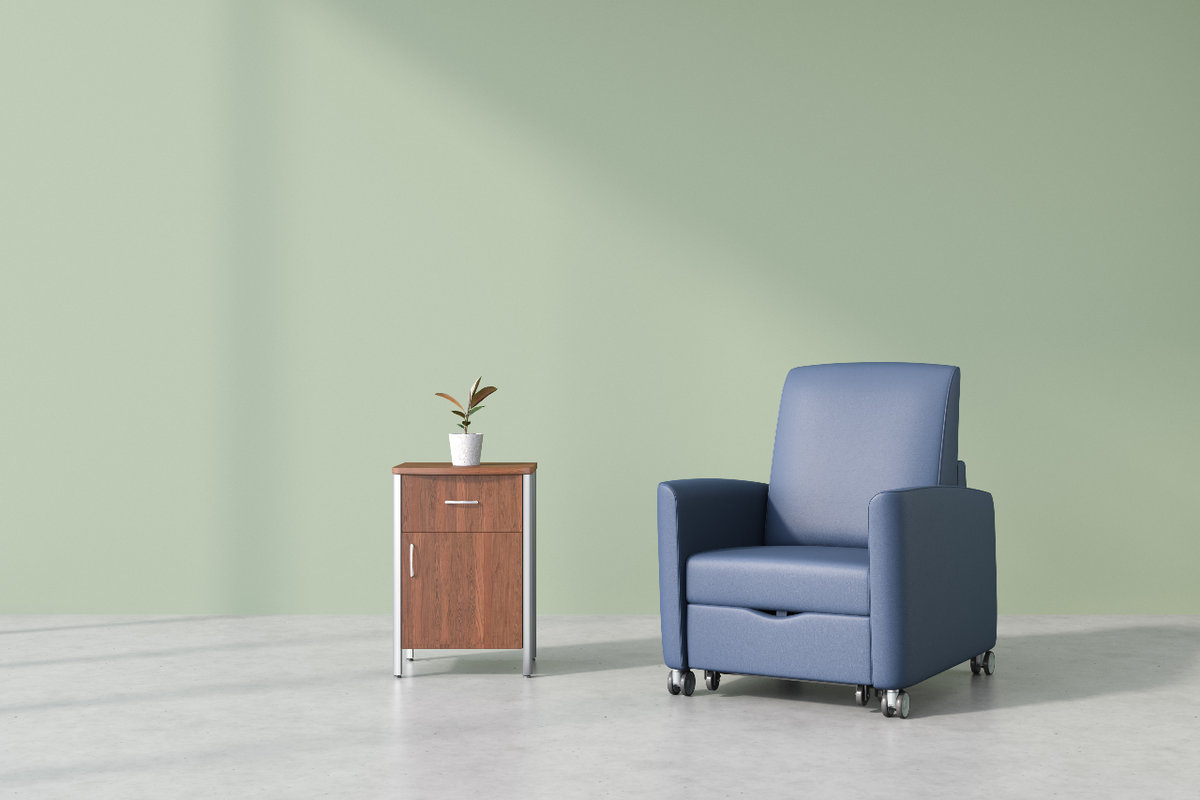 The wide hospital sleeper, along with the rest of the Verity Collection, is designed to make the healthcare experience easier to manage for everyone involved. Every product in the Verity line features non-marring glides to protect floors from being damaged during use, replaceable legs and arm caps, and a concealed clean-out space between the seat and back for easy upkeep. Plus, Verity products come with the option to add a moisture barrier to provide more durability and make cleanup even easier.

The Verity Collection offers flexibility and functionality for a range of healthcare spaces. The recliner, two-seat sofa and three-seat sofa come with the choice of replaceable wood, polyurethane, rigid polyester, or solid surface arm caps; a range of contrasting healthcare fabrics to choose from; and an impressive range of metal, wood and solid surface finish options to give healthcare providers a look and feel that fits their space.
With the addition of the wider sleeper, Stance Healthcare has expanded the Verity Collection and increased the possibilities in the healthcare experience. The Verity products work together to create an inviting, more residential feel that brings comfort to oftentimes uncomfortable experiences. What's more, they are yet another example of  how Stance strives to improve lives by design every day.