Our healthcare providers have always gone above and beyond to deliver lifesaving care, and the COVID era brought to light just how dedicated and selfless these amazing members of society really are. Whether navigating a pandemic, or making it through a 24-hour shift, healthcare providers require rest to recharge and continue performing at their best. Today more than ever, healthcare providers report experiencing burnout, and helping them get more rest is one crucial way we can help them recover, recharge and avoid burnout.
To help healthcare providers rest, most medical office buildings offer quiet rooms for mid-shift breaks and sleeping. These areas should offer dimmed lighting, muted color schemes, and minimized distracting noise however possible – while most importantly providing furniture that invites relaxation and ultimately, sleep.
As healthcare furniture manufacturers, Stance has a unique opportunity to serve these professionals with comfortable, quality products that encourage rest for any period of time. From versatile lounge chairs to recliners, Stance offers several options that work well in designated quiet areas for healthcare workers. Many of these products also serve patients and visitors in patient rooms as well. Below are just a few of the Stance products that offer respite for our hard-working healthcare professionals: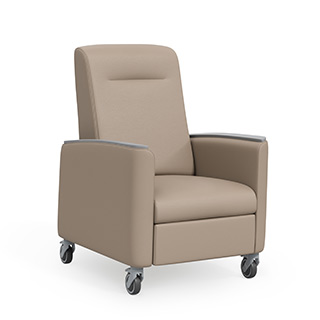 Verity recliner chair: Our Verity recliner offers an inviting aesthetic that brings a more residential feel to clinical settings. Recliners are perhaps the most versatile option for healthcare environments to offer providers, as the adjustable back can accommodate a short break or an hours-long rest.
Verity sleeper: We designed our Verity sleeper with extra width and a stylish design that provides a welcoming place for caregivers to rest during their long shifts. This product was developed in response to healthcare systems asking us for wider sofas that can more comfortably accommodate a variety of end-users.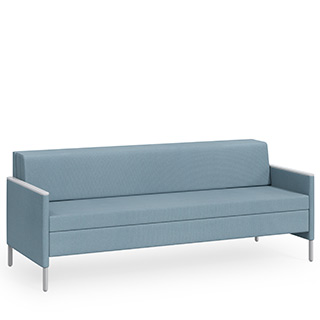 Strada sleeper sofa: Contemporary in design, Strada is a highly comfortable sleep sofa that effortlessly converts to a sleep surface while maintaining its minimalist footprint. It is also mechanism-free and easy-to-clean.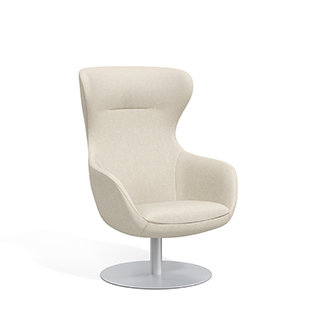 Valet lounge chair: This versatile, uniquely-shaped chair invites a "deep" sit from end-users, allowing the body to sink into the seat, while slightly pitched back. With arms designed with accessibility in mind through easy egress, Valet is accommodating for a quick snooze or a longer rest.
Clover three-seat lounge chair: Our cozy Clover sofa invites care providers to curl up and relax in a variety of positions. From taking a few moments to recharge with a book, to fully reclining while curled up with a blanket for a longer nap, Clover was designed with respite in mind.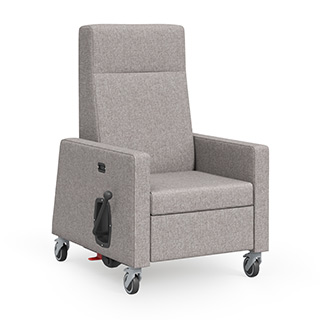 Carson recliner: In addition to its sleek aesthetic and reclining function, the Carson recliner offers a slim profile – helping it more comfortably and seamlessly join shared areas like designated quiet rooms.
These are just a few of the continually evolving offerings from Stance Healthcare. Supporting healthcare workers through products that encourage quality rest on the job is one of the ways we further our mission of Improving Lives by Design. Follow our blog as we continue to introduce new products that encourage care providers, as well as patients and visitors, to experience rest.