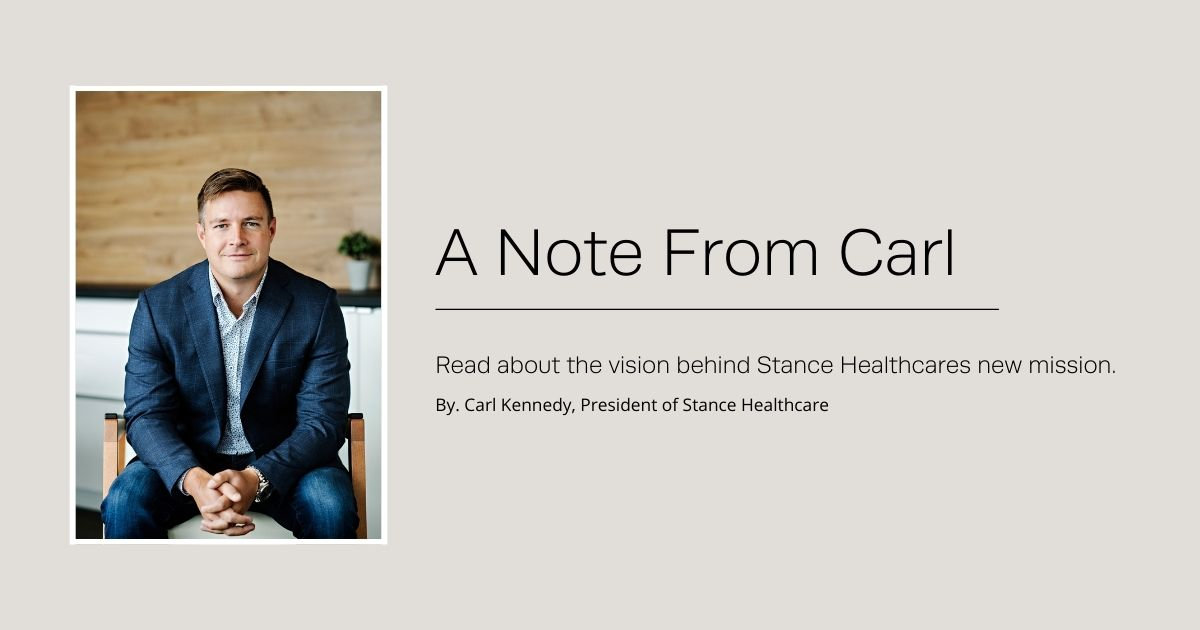 In over a decade since our founding, Stance Healthcare has evolved from a metal chair manufacturer into a company on a mission to change the healthcare experience for patients, visitors, and care providers. This week, we're introducing a new brand mission that is both a realization about who we've become, and a stake in the ground for our future: Improving Lives by Design. I couldn't be more proud to introduce you to this refreshed brand and the new resources it has inspired.
Our renewed mission reflects the intention behind the products we make. For Stance, we aren't just designing a chair, for example – our design process envisions the place where many minutes, sometimes hours are spent awaiting treatment or visiting a loved one. Even our side tables and accessories aim to serve a higher purpose of adding comfort, dignity, and beauty to every environment we contribute to. 
It's a mission that has evolved organically, through years of listening to end-users about their needs and pain points with the typical 'doctor's office visit'. At Stance, we believe that patient care and patient outcomes are influenced by the environment in which care is delivered. Our innovative designs are purpose and patient-driven to create warm, supportive, enabling, durable, and dignifying spaces that motivate caregivers and reassure patients that they will get the best possible care. In doing so, we build caregiver morale, advance the healing environment, and improve lives. 
Improving Lives all started with a new logo. Last year, as we worked to create new brand imagery that reflected the modern, warm aesthetics our designs deliver, we uncovered much more to our brand story that needed to be shared. So, in addition to our new logo, we rolled our sleeves up and dug deeper to also deliver:
New websites that better showcase the difference in our products and design services, including an all-new website wholly dedicated to Stance Behavioral Health;
More robust social and email communications that offer insight into the work we put our hearts into;
An aggressive product development strategy that introduces new releases every month of the year; and finally,
A mission statement that encompasses our 'why': Improving Lives by Design.
Because we expect more from the healthcare environments we contribute to, you can expect more from us, starting today – and we look forward to delivering on that commitment. And while many of these resources are new, you can still rely on the exceptional customer service and custom design services that we're already known for. Whether it's a highly-cleanable, yet comfortable waiting area, or a new-construction 'boutique' Behavioral Health facility, Stance is here to support better healthcare environments for any specialty, size, or stage in the process. 

- Carl Kennedy, President, Stance Healthcare