The waiting room experience as we know it is changing, and that's a good thing. When we imagine the traditional approach to healthcare waiting room design, complete with parallel and perpendicular lines of identical metal chairs lining the center and perimeter of the room, we also imagine the anxiety that comes with sitting in such a room impatiently. But thanks to new design approaches, supported by versatile healthcare collections like those we make here at Stance, the waiting room experience can conjure comfort and relaxation.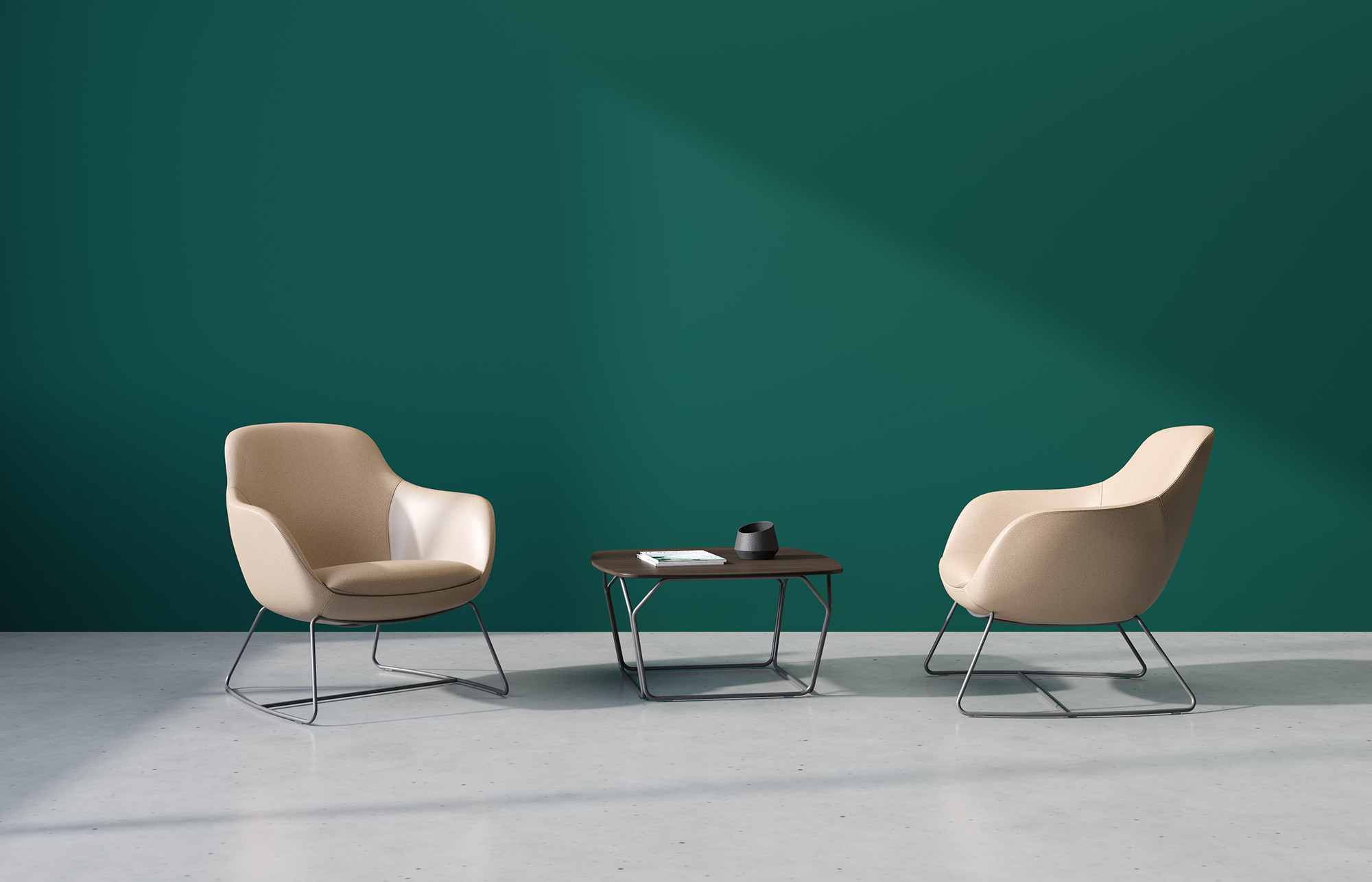 Today's waiting rooms should abandon the clinical-feeling layouts and limited furniture selections of the past and instead embrace creative seating arrangements and furniture that looks more residential. Applying these two best practices yields an environment that is more inviting to different types of users, from those anxiously awaiting test results to those casually popping in for a routine checkup. To better serve these varied types of patients and visitors, designers and facility planners are opting for a mix of seating types, and using them to create vignette-like settings that introduce options for added privacy and comfort. So, what are some specific ways healthcare facilities can achieve a more residential feel that makes the wait more welcoming? Below are a few guidelines.
1. Prioritize convenience and productivity — In the modern waiting room, the stacks of old magazines no longer suffice. To help give patients options that keep them occupied, explore ways to better enable the use of personal devices such as laptops, tablets and mobile phones throughout the space, such as offering easy access to power outlets and providing strong Wi-Fi connectivity. Further, try to offer a range of posture options with seating choices that go beyond the typical medical waiting room chairs to provide options for upright sitting as well as lounging and standing.
Stance's selections: Stance Healthcare's Clover Lounge Collection — a great choice for family seating that allows, for example, parents and kids to comfortably curl up and relax together — supports waiting room productivity via an option with built-in power/USB connectivity. Other Stance offerings with power/USB options include the Attessa modular lounge seating and tables, the Carson Lounge Seating family and the lounge seating options in the Cassia collection.
2. Crank up the comfort — The most inviting waiting spaces deliver a balance between separation and closeness, allowing patients to choose whether they'd be more comfortable staying in an activity-filled space shared with others in close proximity or retreating to a quieter, more personal area farther away from others. In addition, by incorporating calming elements such as soothing textures, colors, artwork, lighting and scenery, designers and facility planners can make the space more comforting.

Stance's selections: With a highback perfect for lounging in, Stance's Valet collection adds unexpected comfort to any waiting room area. In addition, as mentioned above, Stance's Clover Lounge Collection can deliver high levels of comfort by allowing guests to stretch out while they wait. The previously mentioned Attessa line also offers booths that can help lend more privacy to areas of the waiting room — and with a shelf on the back, they could be coordinated with a bold bar-high seat to mix up the seating options. The Legend and Marathon armchairs from Stance, each available with comfort-focused single-, double- and triple-seat options, provide additional options for mixing up seating arrangements in a waiting space. And to ensure that designers can add soothing elements to their waiting room furniture choices, Stance's entire furniture collection offers a broad range of fabric options and custom finishes.
3. Foster flexibility — The best waiting spaces can accommodate a range of different settings, such as seating and tables that allow patients to eat and/or play games while they wait, or a more lounge-oriented area to simply relax in comfort. Hospital waiting room furniture options that can be easily moved, reconfigured and stacked to create more open space when needed can lend even more flexibility to these spaces, making them more adaptable.

Stance's selections: Stance's Spry Seating Collection delivers versatility with connected linking tables to create space between patients, along with the option for freestanding tables, too. Stance's Verity Lounge Collection provides a great lounge option, while Stance's Jensen metal seating also has a matching Jensen lounge chair to provide an easy way to elevate a space with multiple seating options. Another option from Stance that supports flexibility in waiting room furnishing is its Bora drum tables, which can serve as ottomans that allow those in the waiting room to put up their feet, or people can choose to sit directly on the ottoman thanks to their sturdy build and ideal sitting height.
Those are just a few of many emerging new best practices for improving the waiting room experience. To learn more from industry leaders, follow our blog and our partners at the Center for Health Design.