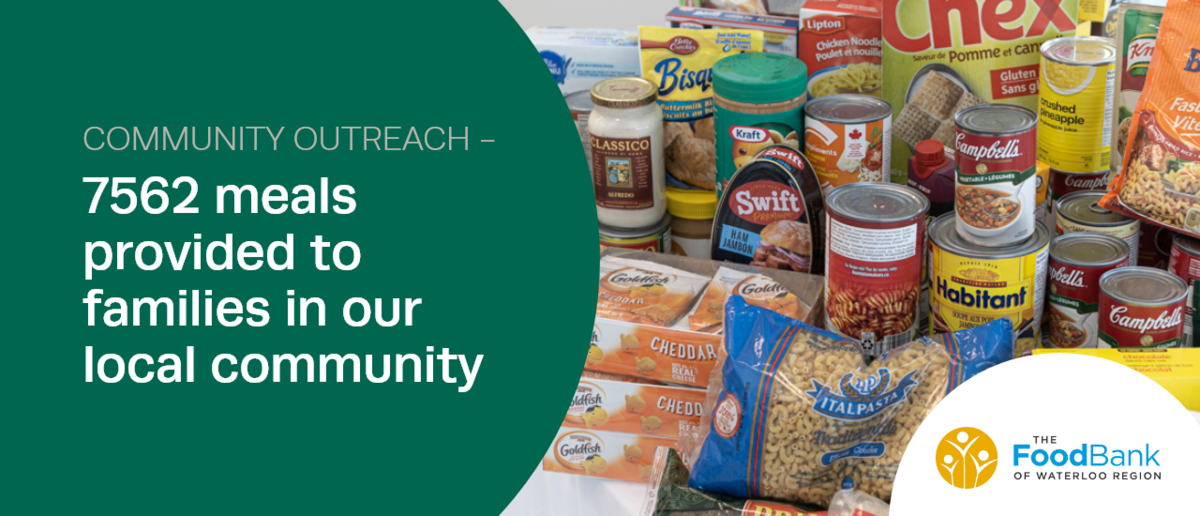 The entire team at Stance is committed to improving lives by design through the behavioral health furniture they manufacture and ongoing community outreach initiatives. Did you know that people experiencing food insecurity are at a greater risk of poor mental health compared to those living in food-secure households? Food insecurity is also linked to higher rates of depression and anxiety.
This month, in support of the 40,500 people struggling to put food on the table, Stance held their 9th annual community food drive for the Food Bank of Waterloo Region. Employees donated food and made cash donations to support the cause. In addition, Stance doubled the generous contributions made by employees. The entire team raised a total of $3705, and donated 195lbs of food, enabling the food bank to provide an impressive 7,562 meals in the local community!
About the Food Bank of Waterloo Region
The Food Bank of Waterloo Region is committed to providing emergency food assistance and support throughout the region, ensuring no one is left behind. Working in collaboration with 120+ community programs and agency partners, our goal is to reduce hunger in our region and identify proactive solutions to address poverty and food insecurity.