Our Cutting and Sewing Department Has The Experience To Excel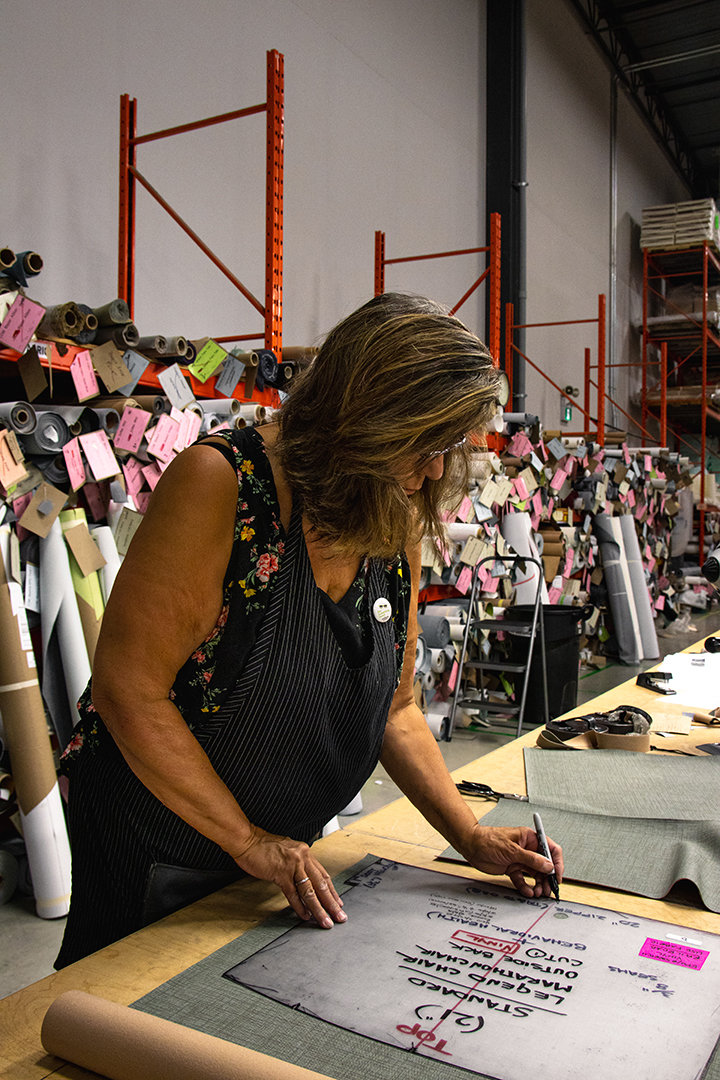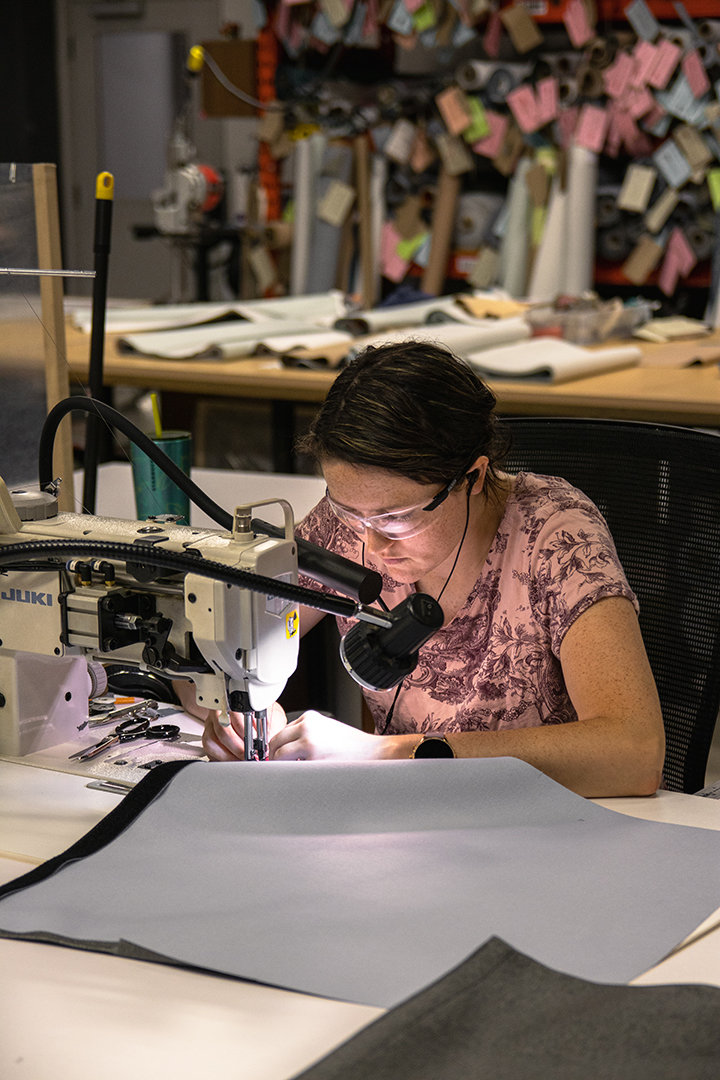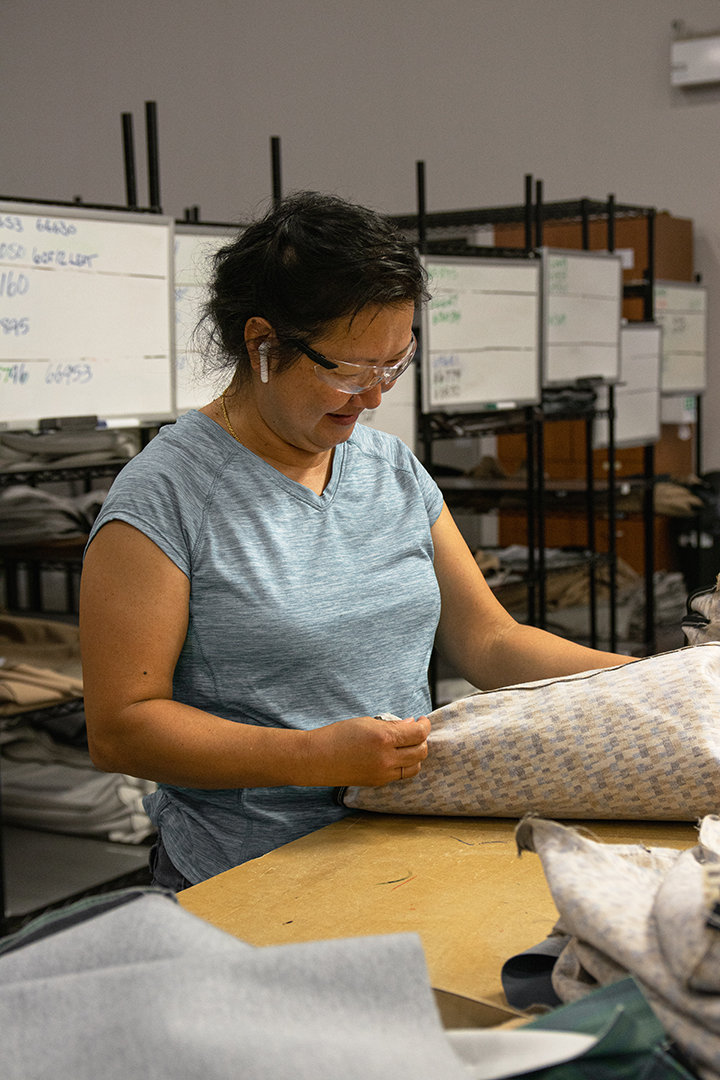 At Stance Healthcare and Stance Behavioral Health, we're leveraging years of industry experience to cut, sew and craft high-quality furniture that works hard and looks great in any setting. We source the best materials and hire expert cutters and sewers to ensure our products exceed expectations from start to finish.  
All of our upholstered furniture starts with our cutting department, which sets the pace for the rest of the manufacturing process. The cutting team's job starts by ensuring we are getting the best yield of material possible. By being efficient and using the least amount of material, we cut down on costs and are able to pass those savings on to our customers. Our experienced cutting team makes sure the quality of fabric meets our strenuous standards, and then cuts the materials to match the style and patterns of the seating. This ensures the lines are horizontal and clean – helping the seams match up so our sewing department can effectively continue the manufacturing process.

The sewing team takes over once the cutting team has done its job. Sewing team members have a wealth of product knowledge since they sew for all different patterns and styles of products. The "tight-knit", collaborative team works together to ensure every product is up to standard every time. Our sewing team is also incredibly welcoming and inclusive, with a diverse range of cultures, languages and ages being represented in the department. We work hard to maintain a welcoming environment where everyone feels encouraged to participate and perform their duties for the good of everyone involved. 
Our cutting department consists of three highly skilled and experienced cutters. In fact, we have 64 years of total industry experience on our cutting team. Two of our team members, Bryan and Denise, have been in the cutting department with us since 2016. The other member of our cutting team, Arlene, has been here helping set the pace for the manufacturing process since 2015. Our sewing department has seven dedicated experts with over 206 total years of industry sewing experience. Our newest members, Sheila, Megan, Lana and Mayda, started in 2022, 2020 and 2019 respectively. But the majority of our team has been with us for several years. Polly has been on our team since 2016 and Patricia is our longest-tenured sewer, having been with us since 2010. The sewer with the next most experience with us, Hector, has been on our sewing team since 2012, and Van started on our team back in 2016.
Both teams work in a fast-paced environment with no downtime, helping set the tone for the rest of the manufacturing process along the way. With our experienced cutting and sewing departments, we've got the right people, processes and materials in place to continue producing top-of-the-line healthcare furniture that's also affordable, versatile and durable. Learn more about our products and the attention to detail that goes into every one of them at StanceHealthcare.com and stancebh.com.