Stance Healthcare's Attessa, Attessa Jr., and Attessa for Behavioral Health modular collections turn open spaces into environments with purpose
Whenever a facility partner asks us for versatility in a product, we first point them to Attessa. The modular seating and table collection, available for general healthcare, pediatric, and Behavioral Health settings, is not only sleek and beautiful – it is designed with endless capacity to create intentional spaces within any environment. 
Offering a wide range of modules and nylon-webbed construction for enhanced comfort, Attessa can be broken up into various seating arrangements to fit the dynamic needs of any room. The nimble collection can work to create a practical space beyond what is typically expected of healthcare seating, including serving as banquette and dining areas, in addition to being set up for therapeutic or consultative purposes.
"For Behavioral Health environments in particular, Attessa can create settings that prepare patients in therapy for the transition to post-treatment life," said Stance Healthcare's Behavioral Health Interior Designer, Suzanne Fawley. "For example, this can be configured to mimic a banquette area that might be found in a typical restaurant. By creating intentional spaces, such as those used for dining, Attessa is not only providing a place to eat – it is empowering patients to approach regular social interaction again. Attessa is such an asset to facility planners who are looking for furniture that goes beyond the status quo to truly support patient wellness."
Attessa is a standout example of how Stance Healthcare's collections are Improving Lives by Design. At Jonas Hill Hospital and Clinic in rural North Carolina, the collection can be found in a multi-purpose room that features a mural of the surrounding mountain scenery. From therapeutic vignettes to general seating, Attessa is flexible to be used in a variety of ways at any time.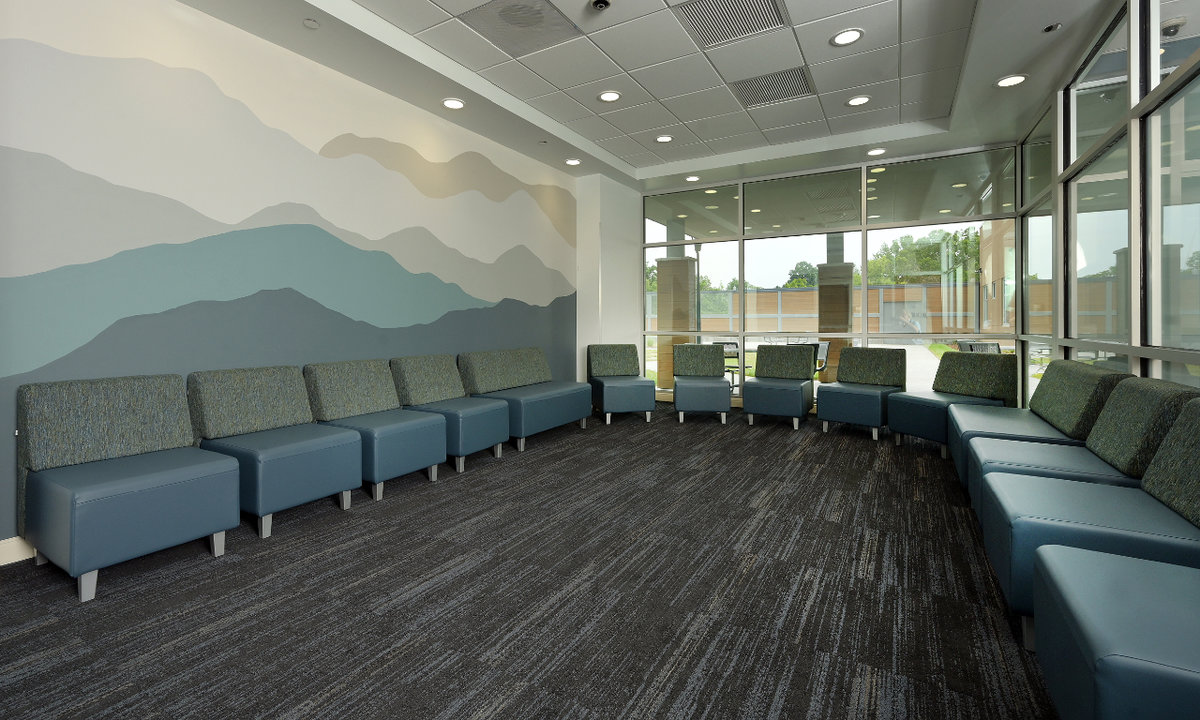 Attessa modular lounge seating and tables are designed to suit any healthcare public space, offering style, comfort and durability sufficient for high-traffic common areas. Learn more about our general collection here; our pediatric collection, Attessa Jr., here; and Attessa for Behavioral Health here.